Last weekend went by in a blur! Not to mention I caught a cold and was sniffling, sneezing and coughing all weekend.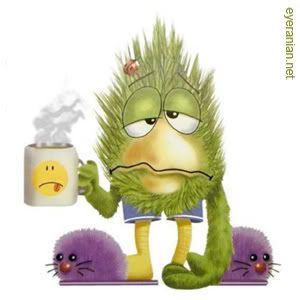 I did manage to get some things done amidst my DayQuil/NyQuil malaise I was in.
Money, Money, Money….Potential Money
I contacted Coastal Funding to try and get a generic proof of funds letter. I hear the turn around is about 48 hours, so hopefully I will get it by tomorrow. Doreen sent me the brokers information so I'm going to call him over lunch today and see what he can do for me. I'm also going to contact the broker who's a vendor member of my REIA group to see what programs they have. I still have to find the time to go see the local banks I've found, I wish banks stayed open later!!!
Other Things…
Bruce, the investor I met at the last GSREIA meeting mentioned another REIA group that seems to be less "Pitch" and more "Teach" called the Metro REIA. I did some research and it meets every 3rd monday of the month. I'm gonna go to the November 17th meeting to see how they are.
Metropolitan Real Estate Investors Association
I am also going to go talk with my friends Mom who is an appraiser. Maybe she can help me out with getting MLS access some how. Maybe I can be her "apprentice" 🙂
I also managed to go to 5 more open houses on Sunday. There was one house that could have some motivation as the kids have all grown and moved out so the parents bought a house down in the Carolinas. The Mrs has already moved down south, while the Husband stayed up north to try and sell the place. Family separation could make for a motivated seller. The house is on a major road which breaks one of my guidelines as being to risky right now for me. I'm seeing way to many houses on major roads just sitting there.
Anyway, have a good week!
OPEN HOUSE COUNT: 42
Latest posts by Scott Costello
(see all)